IVF
In-Vitro Fertilisation (IVF), translates to "in-glass" fertilisation and is a process where an egg is combined with sperm outside of the body. The process involves monitoring and stimulation the female's ovulatory process, removing eggs from their ovaries and letting sperm fertilise them in a liquid within a laboratory.
Why IVF?
IVF might be suitable for you if:
You have blocked or damaged fallopian tubes
You are experiencing unexplained fertility problems or have tried other treatments that were unsuccessful
You have difficulty with ovulation
You are older and therefore less likely to be successful with less invasive treatment
You have a male partner with a low sperm count
What does the process look like?
The IVF process has 6 main phases to consider:
What are the costs?
The cost of IVF varies considerably but costs £5000 on average. There may also be additional costs involved to store your embryos.
Does it work?
The success rates of IVF generally depends on your age (female) when undergoing the treatment.
35 years and under - 29%
35-37 years old - 23%
38-39 years old - 15%
40-42 years old - 9%
43-44 years old - 3%
44 and over - 2%
Is IVF for me?
Our Hormone and Fertility test and fertility consultations can give you insight into your reproductive health to help determine what is the right course of action.
Get your test to find out more.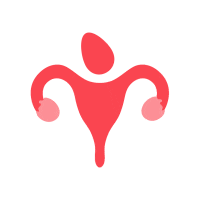 Loading Please Wait...