Egg Freezing
Egg freezing (a.k.a oocyte cryopreservation) is a fertility preservation method, in which your eggs are frozen, stored and used at a later time in life. There are several different reasons as to why people choose to freeze their eggs, such as; if you're not ready for a family yet, if you are a trans person pre-transitioning or if you are undergoing cancer treatment. While it can not guarantee you a family, it does give you more options.
What does the process look like?
The Egg Freezing process generally has 5 phases.
What are the costs?
The Human Fertilisation & Embryology Authority (HFEA) state that the average cost for one cycle of egg freezing treatment in the UK is between £3500 - £4500, including medication. You will then have to pay an annual fee for storage costs which can range between £125 - £350. The current storage limit is 10 years.
Once you're ready to use your eggs, the average cost of thawing and injecting is £2500.
Does it work?
As we age the quality and quantity of our eggs decline. However, egg freezing is a great option for many people looking to preserve healthy eggs and use them later in life. Although it is difficult to know whether egg freezing will work for you, regular hormone and fertility testing is a good way of understanding your egg count and whether egg freezing is something you need to consider.
Is Egg Freezing for me?
Our Hormone and Fertility test and fertility consultations can give you insight into your reproductive health to help determine what is the right course of action.
Get your test to find out more.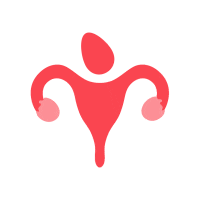 Loading Please Wait...