Hormone & Fertility Testing
Hertility Testing Kit
Virtual health assessment
Comprehensive results in your Health Hub
£149
Not sure about taking your own blood sample?
Find out more
Your hormones regulate your fertility and also play a big role in important body functions such as metabolism, sleep, development, and overall mood. A small change in your hormone levels can have a big impact on your overall health, so hormone testing can help you monitor your general wellbeing, and fertility.
Why do a Hormone & Fertility Test?
Testing your hormones can help get to the bottom of your symptoms and highlight any imbalances. It can also help you understand your fertility by giving you an insight into your ovarian reserve, ovulation, cycle, and your overall reproductive hormone health, so you can get to know your unique biology and help plan your journey to conception.
Just Curious
Your hormone health can be a great indicator of underlying reproductive health conditions as well as give you an insight into your unique biology.
Experiencing Symptoms
Heavy periods, Acne, Excessive hair growth or loss, Vaginal dryness, Night sweats, Weight gain or trouble losing weight
Planning for the future
A hormone and fertility test can indicate underlying conditions which may affect your chances of conception. It can provide you with insight on what next steps to take, should you need to.

Actively trying to conceive
Testing your hormones can give you an insight into any steps or information that you may need to ensure a successful, healthy pregnancy.
After the age of 30 the chance of falling naturally pregnant each cycle is 20%
80% of women suffer from hormonal imbalance
1 in 8 women with PID experience infertility
BAME people are over 25 times less likely to access fertility treatment
Anti-mullerian Hormone
Follicle-Stimulating Hormone
Oestradiol
Luteinising
hormone
Progesterone
Prolactin
Testosterone
Sex Hormone
Binding Globulin
Thyroid stimulating
hormone
Thyroxine hormone
Triiodothyronine
Anti Thyroperoxidase
Antibodies
Anti Thyroglobulin
Hover to find out more
Tap to find out more
What do we test?
We tailor each test according to you and your reproductive goals. Our test panel includes your menstrual cycle hormones, such as follicle-stimulating hormone, luteinising hormone and oestradiol to assess your cycle health. We also test anti-mullerian hormones to give an insight into your ovarian reserve, thyroid-stimulating hormone and more, depending on the answers you give in your Virtual Health Assessment.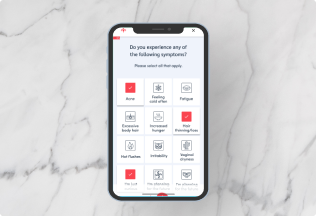 1
Virtual Health Assessment
Help us get to know you better so we can determine which hormones to test.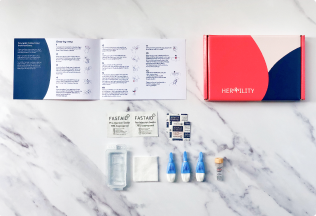 2
At-Home Test
Receive your Hormone & Fertility kit in the post, and follow the simple instructions to collect your sample.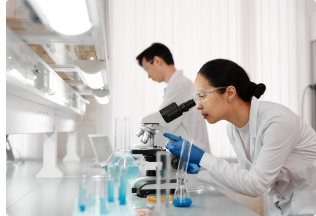 3
Lab Analysis
Send your sample to our accredited lab, for our experts to analyse, and provide accurate data on your reproductive health.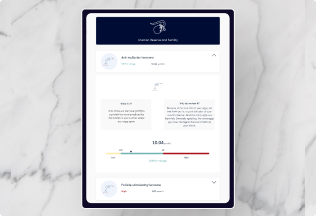 4
Online Results
Our certified doctors will review your results and provide a personalised report in your online dashboard, in a language that's easy to understand.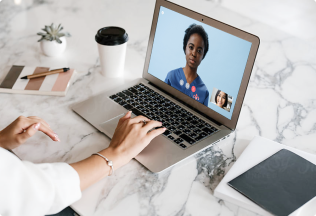 5
Get Expert Care
We don't believe in giving results without the rest, so our in-house experts will guide you to Hertility care through a virtual consultation.
Speak with Fertility Experts
Your options for speaking with a fertility expert are; to book a virtual consultation with one of our expert clinicians or to book a clinic consultation at one of our highly-rated partner clinics to discuss your next steps. We work around you, to give you control of your reproductive journey.
Virtual consultation + Hormone and Fertility Test
Receive a Hormone and Fertility test (£149) and a virtual consultation (£90) with one of our expert clinicians.
£239
Clinic consultation + Hormone and Fertility Test
Receive a Hormone and Fertility test (£149) and a clinic consultation (£150) at one of our partner clinics.
£299
Real Stories, Real People
Every woman honestly needs this test. I've been suffering for years and was never given a fraction of the insights or understanding this gave me. Every part of the journey was clear and understandable as well as being warm and insightful. I have always worried about my irregular periods and symptoms and I finally have answers and a plan. Thank you so much!
Really pleased I came across Hertility. The home test was easy to do and my video appointment was reassuring, informative and helpful. I then got a further referral to their partner clinic for more help. I especially liked the webinar I attended from them - refreshingly honest and reassuring content. Overall I've found Hertility really helpful in this difficult journey!
Was really great . I have recommended to My friends . I did have problems as I did not sent correctly and they were so kind to give me another chance for free . I really appreciated that . Better than I expected.
Amazing service. I work for the NHS as a GP and cannot believe how quick and reliable this service is. Cannot recommend enough. THANK YOU
What a brilliant company. From start to finish Hertility were brilliant, I can't fault them at all. Their product is great, their communication is second to none and the advice on hand couldn't be better. I highly recommend
Amazing service, great service from start to finish.
Such a fantastic company. Felt reassured and looked after throughout. Everyone should be empowered to take their fertility into their own hands!
Very reliable service. I really am so glad that I did this, it has been the first step for me to improve my knowledge on my own health. I am now seeing my local Dr's and undergoing further investigations following on from these results. The service was reliable and professional
I was very surprised by how simple the whole process was. The results were easy to understand, and it has contributed to a much better understanding of my fertility. A few years ago, I was diagnosed with endometriosis. It took many GP appointments, emergency room visits, and persistence to get the diagnosis. Had Hertility been around at that time, I'm sure my symptoms would have been flagged much quicker!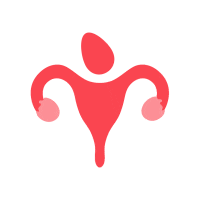 Loading Please Wait...