Why we're revolutionising research
Knowledge Gap
There is currently a huge void of information within reproductive health.
Lack of funding
Less than 2.5% of publicly funded research is dedicated to reproductive health alone.
Gender Bias
There is 5x more research into erectile dysfunction, which affects 19%, than into Premenstrual Syndrome, which affects 90%.
How we're doing this
Our research combines four disciplines: endocrinology, reproductive science, clinical gynaecology and machine learning.
We understand that there is no room for a "one-size-fits-all" when it comes to your reproductive health. Using our proprietary algorithm, we take into account all of the relevant biometrics regarding your health, such as age, BMI, medical history, symptoms, cycle history, exercise frequency and ethnic background, to offer tailored testing and a personalised report that yield results and a care pathway that is relevant to you.
50%
Black women are 50% less likely to be diagnosed with endometriosis than white women.
4.35x
Black women are 4.35x more likely to die during childbirth than white women.
14%
14% of UK IVF patients are Asian when Asians actually represent 7% of the whole population.
Diversity and Inclusion
Lack of diversity in study groups persists as a major problem in research, with Black, Asian and minority ethnic women being largely underrepresented. Yet, it is data from these same studies that are used to inform clinical practice, policy and funding. This perpetuates a cycle in which the specific needs of marginalised groups, who are already disproportionately affected by reproductive health conditions, are side-lined during policy formation and, consequently, they are further failed by the healthcare system.
Our aim is to change this by creating research which takes into account those that are currently underrepresented.
Proudly working with
Our research is backed and guided by top-rated and accredited research bodies, dedicated to evidence-based science. Take part in a trial
Enter your details below and we'll get in touch with what to do next.
Meet our research team
Our research team is made up of specialists across fertility, hormone health, reproductive health, sexually transmitted diseases and more.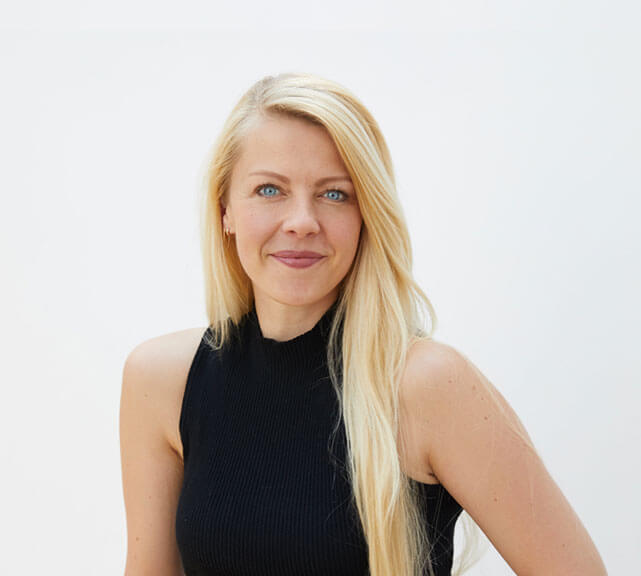 Dr Helen is a lecturer in reproductive and molecular genetics and a leading expert in reproductive science. She has a Masters in Prenatal Genetics and Fetal Medicine and a PhD in Stem Cell Biology from UCL. Her research focuses on pre-implantation embryo development and the use of CRISPR genome editing to assess understanding and treatment of disorders of infertility.
Dr Helen O'Neill
CEO, Founder
BSc (hons), MSc, PhD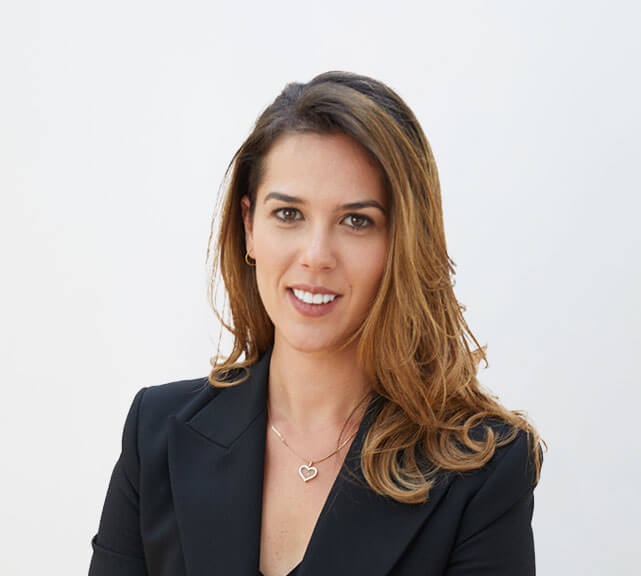 Dr Natalie is an ovarian biologist with expertise in bringing scientific discovery to clinical practice. She has a Masters in Reproductive Science and Women's Health and a PhD in Fertility Preservation from UCL. Her research focuses on ovarian tissue freezing, which allows women facing cancer treatment to be able to preserve their fertility.
Dr Natalie Getreu
COO, Co-Founder
BSc (hons), MSc, PhD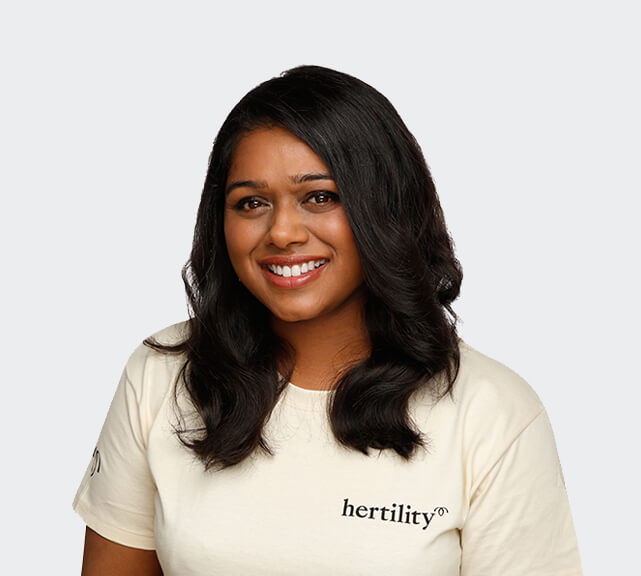 Dr Tharni is a scientific researcher with a PhD in reproductive science and women's health from UCL. She is an author of multiple publications on fetal cardiac dysfunction during pregnancy, an oral presenter and award winner at conferences such as RCOG annual academic meetings and British Maternal and Fetal Medicine Society. Her research interests are maternal and fetal medicines, metabolic disorders during pregnancy, preterm labour, biosensors in healthcare and assisted reproductive technology.
Dr Tharni Vasavan
Senior Research Manager
BSc (hons), MSc, PhD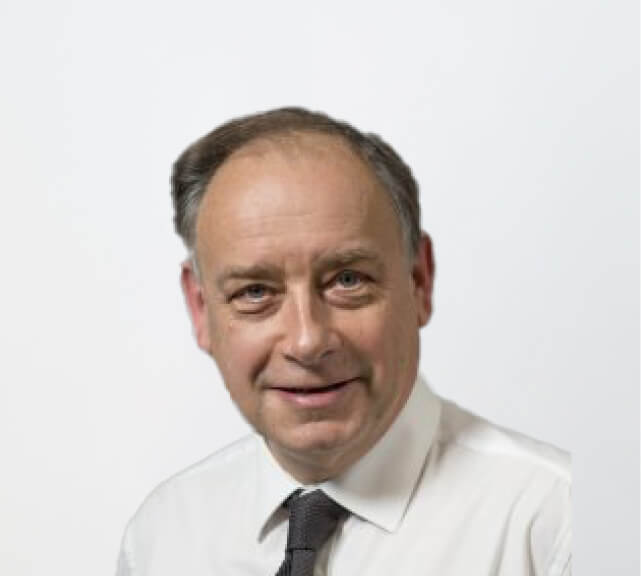 Dr Hardiman is an associate Professor in the Institute of Women's Health, Director of the Ovarian Tissue Cryopreservation Service and honorary Consultant in Obstetrics and Gynaecology at the Royal Free Hospital London. The major focus of his research is on PCOS and his ongoing studies are aimed at understanding the effects on the development and wellbeing of children born to mothers with PCOS. Key areas of investigation include vascular function and structure, neurodevelopment and epigenetic programming in the offspring.
Dr Paul Hardiman
Clinical Advisor
MBChB, PhD, FRCOG, FRCP Edin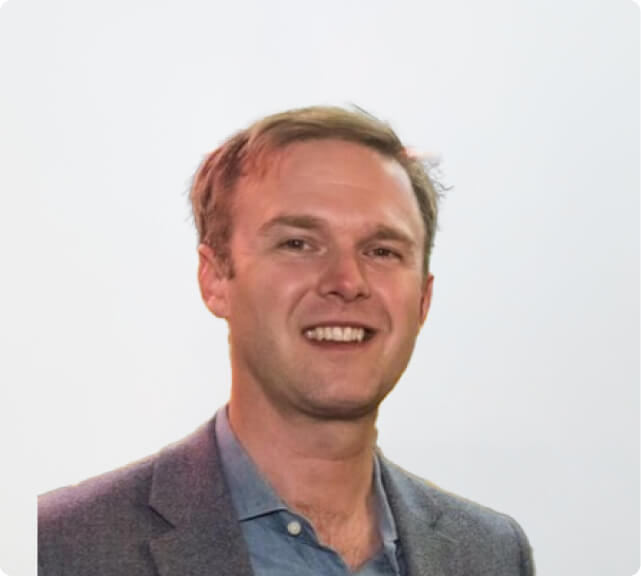 Prof Andrew, is a qualified Obstetrician and Gynaecologist and senior University Lecturer at the University of Edinburgh, with over 20 years of experience. He has developed major research into fallopian tube and endometrial biology, embryo implantation and early pregnancy problems. He is the current Chair of the Academic Board at the RCOG, a member of the NICE and ESHRE Endometriosis Guideline Committees and an Associate Fellow of the Faculty of Pain Medicine of the Royal College of Anaesthetist.
Professor Andrew Horne
Clinical Advisor
MBChB, PhD, FRCOG, FRCP Edin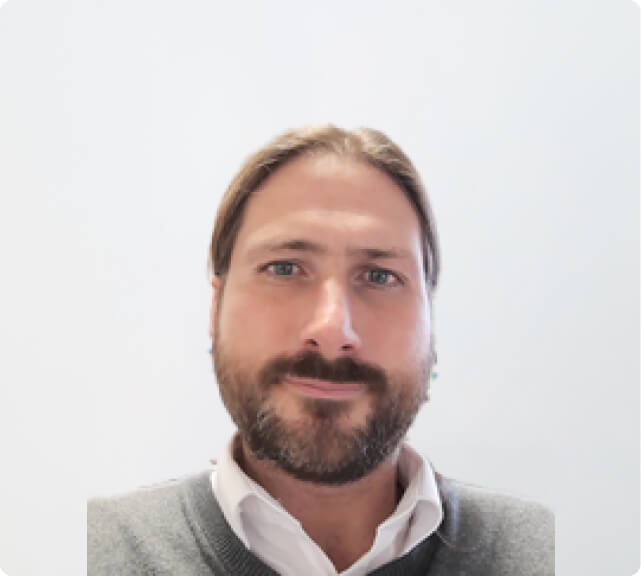 Dr Adrian is research scientist in the department of Genetics, Evolution and Environment UCL. He is an expert in bespoke statistical modelling, data science and machine learning, with a particular focus in Bayesian inference. He has published in a diversity of disciplines, including past-population dynamics; human cultural and genetic evolution; stable isotope analysis of archaeological material; and the evaluation of forensic DNA at crime scenes.
Dr Adrian Timpson
Machine Learning & Data Scientist
BSc (hons), MSc, PhD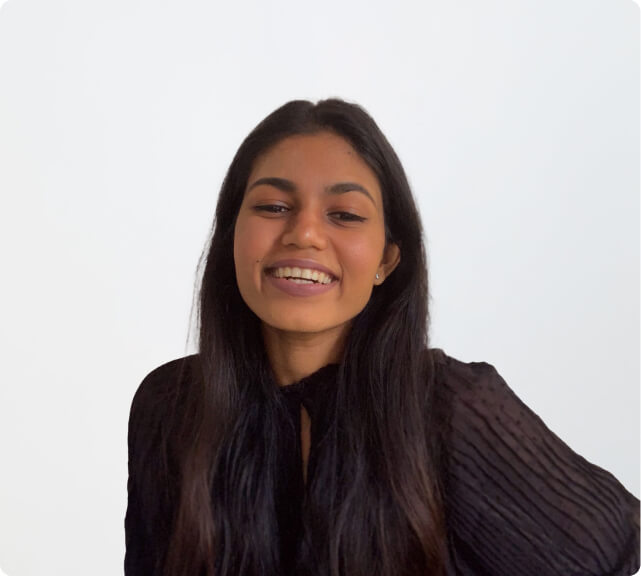 Zoya is a scientific researcher with a Bachelor's degree in Biotechnology from Fergusson College, Pune and a Masters in Prenatal Genetics & Fetal Medicine from UCL. Her research interests are reproductive genetics, fertility preservation, gynaecological health conditions and sexual health. She has a passion for the utilisation of social media for scientific communication and the implementation of inclusivity in reproductive and sexual healthcare.
Zoya Ali
Scientific Research & Communications Associate
BSc (hons), MSc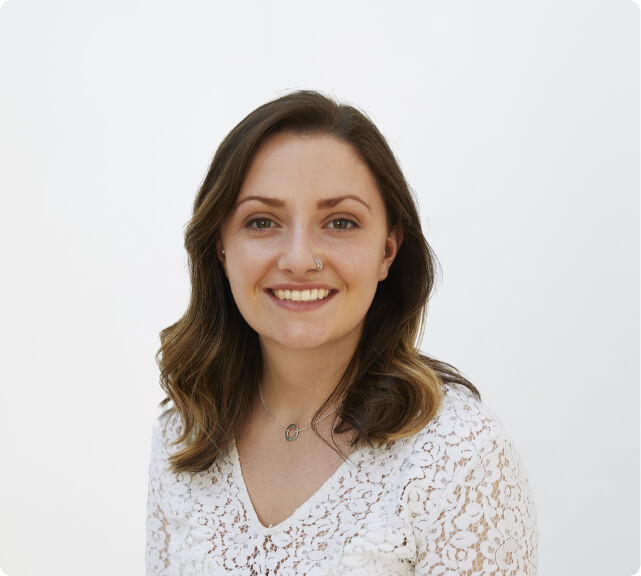 Bríd is a Journal specialist and scientific researcher with a Bachelor's degree in Physiology from University College Cork and a Masters in Reproductive Science and Women's Health from University College London (UCL). Her research interests and focuses are on fertility preservation, tissue cryopreservation, exercise and fertility, fetal and maternal medicine and sex education.
Brid Ní Dhonnabháin
Scientific Research Associate
BSc (hons), MSc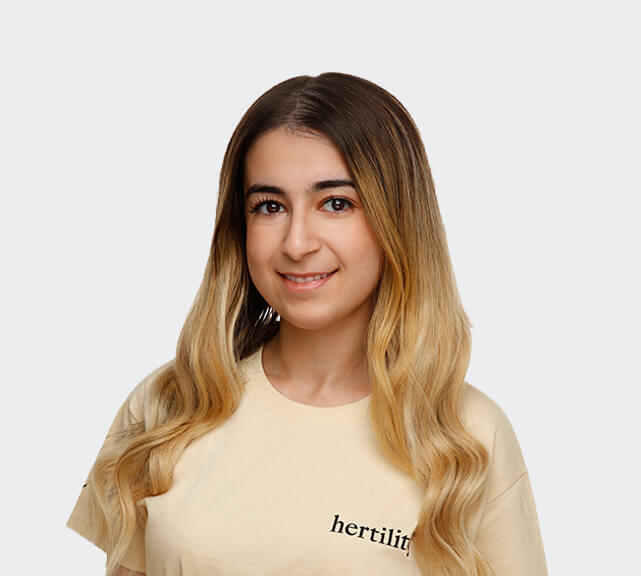 Meeladah is a senior scientific researcher with a Masters in Experimental Pharmacology & Therapeutics, currently undergoing her PhD in Women's Health & Reproductive Endocrinology at UCL. She is the winner of the Royal Society of Biology award for her research looking into PCOS treatments. Her research focuses on, Reproductive endocrinology, maternal & fetal medicine, implications of PCOS on the fetus/child, cryopreservation, organ-bath experiments, infertility, vascular health, metabolic syndrome.
Meeladah Ghani
Senior Research Associate
BSc (hons), MSc, MPhil
Dr Kirsty graduated from Edinburgh University and did most of her obstetric and gynaecology clinical training in Edinburgh. After obtaining a UK wide competitive entry advanced training post in endometriosis and minimal access surgery, she spent 2 years in Bristol (Southmead Hospital) where she worked in a nationally recognised BSGE Endometriosis Centre.
Dr Kirsty Munro
Consultant Gynaecologist & Endometriosis Specialist
MD MRCOG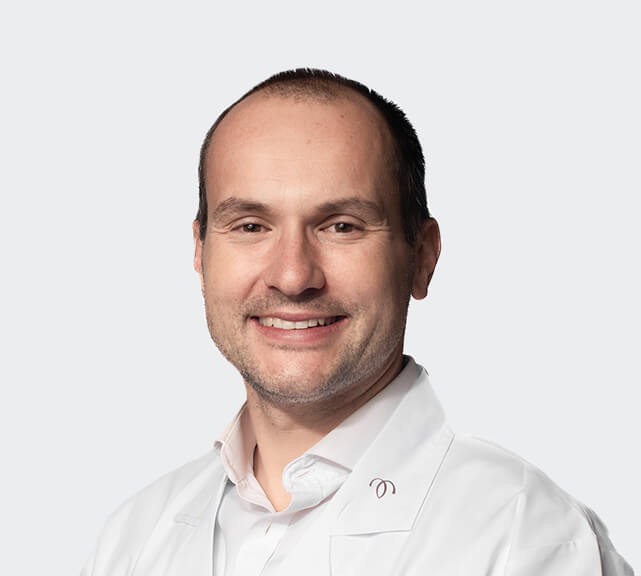 Mr Saso is an NHS consultant gynaecologist and gynaecological cancer surgeon. His practice focuses on the diagnosis and management of several gynaecological issues in women of all ages, but with a particular focus on women who have not started or completed their families. Commonly treated conditions include fibroids, endometriosis, adenomyosis, problems with the menstrual cycle and period, and pelvic pain. Mr Saso also sits on the Scientific Board of the International Society of Ultrasound in Obstetrics and Gynaecology.
Dr Srdjan Saso
Consultant Gynaecologist and Gynaecological Cancer Surgeon
MRCS MRCOG DIPM PhD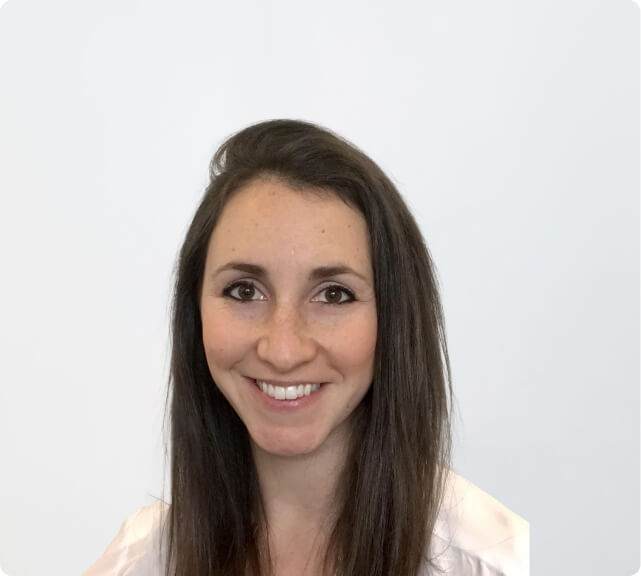 Dr Michele is a qualified medical doctor, currently working as an Obstetrics and Gynaecology registrar in London. She is a member of the Royal Collect of Obstetrics and Gynaecologists and is currently completing an advanced specialty training module in Subfertility and Reproductive health at the Reproductive Medicine Unit, UCLH.
Dr Michele Robinson
Obstetrics & Gynaceology Clinician
MBChB, MRCOG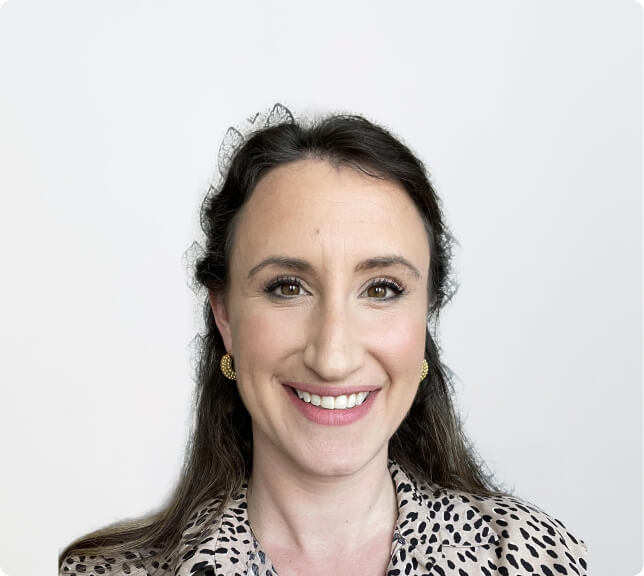 Dr Claudia did her medical degree at the University of Nottingham and has been working as an Obstetrician and Gynaecologist in London since 2010. She has worked extensively on reviewing the evidence proving that the actions of Progesterone are affected in Unexplained Infertility. She has also written a book chapter and two articles on Polycystic Ovarian Syndrome (PCOS) and is running a trial investigating the cause of PCOS which she hopes may help indicate ways to prevent this syndrome from affecting future generations.
Dr Claudia Raperport
Obstetrics & Gynaecology Clinician
BMBS, BMedSci, PGCert (MedEd), MRCOG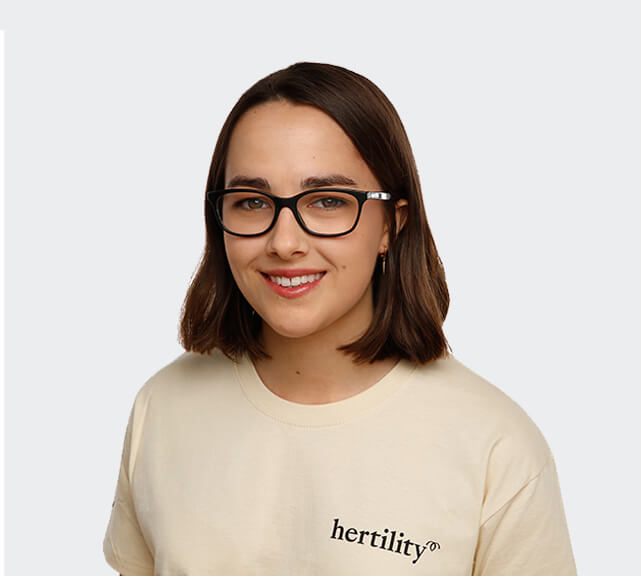 Katy is a BSc Human Sciences graduate with a Masters in Prenatal Genetics and Fetal Medicine from University College London (UCL). Her research interests include assisted reproductive technologies (ART), policy and ethics, fertility and sex education, recurrent miscarriage and mental health and fertility.
Katy Darke
Clinical Operations Associate
BSc (hons), MSc
We Value Your Privacy
At Hertility, we know that privacy is a paramount consideration, particularly when it comes to personal health matters. Throughout your entire experience with Hertility, from taking our virtual health assessment to getting expert care, your personal information and data is kept safe. Please view our Privacy page for more information.

GDPR Compliant
Registered with the ICO
Loading...