Tailored, at home fertility and hormone testing that's backed by science.
Discreet packaging, for your privacy
Save up to £1,800 on private testing
Expert clinician reviewed, personalised reports
Secure, encrypted personal dashboard
The UK's most award winning female health technology company. As seen in,





Your couch is the new clinic
We offer tailored hormone testing and treatment options for reproductive health, fertility, PCOS, endometriosis, and gynaecology.
Your hormones, your way
Get insights about your hormones and fertility, to make informed decisions when it matters most.
We're here for each step of your journey
I'm just curious
Your hormone health can be an indicator of underlying reproductive health conditions. Simply use our at-home test to check in on your health.
I'm planning for the future
Planning for the future? Our hormone and fertility test can provide you with information on your egg count, cycle, hormone health, and fertility.
I'm experiencing symptoms
Understand why you are experiencing symptoms like heavy periods, acne, hair growth, vaginal dryness, night sweats or weight changes.
I'm trying to conceive
If you're actively trying to conceive, our test can help you plan your road to conception by providing information and measures to take.
What we test?
We tailor each test according to you and your reproductive goals. Our test includes a number of menstrual cycle hormones, Anti-Müllerian Hormone to determine your ovarian reserve, thyroid hormones, and other analytes to assess your reproductive health.
Science and research
Dedicated to revolutionising the world of female health, using evidence-based science and medicine.
Our research and clinical trials are tackling the gender health gap in four primary fields, as shown below. This research will assist us in detecting the relative risk of developing reproductive conditions, predicting the start of menopause, and determining how that risk may affect future fertility.
Endocrinology
Reproductive Science
Fertility Science
Clinical Gynaecology
Knowledge Center
Discover all things female biology and health, written and verified by experts.
Hertility stories
We support women at all stages of their reproductive lives, acting as a health companion for major life events.
We are revolutionising the world of reproductive health for females, by educating, empowering, and making knowledge the norm.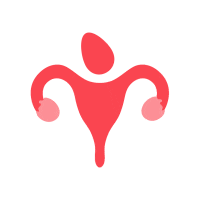 Loading Please Wait...