What We Test
Your hormones not only regulate important body functions, such as metabolism, sleep, development and overall mood but also regulate your fertility. By testing certain hormones, we can understand your ovarian reserve, ovulation and cycle, general hormone health and highlight any red flags that relate to your fertility.
We select a panel of hormones, tailored to you and your personal health needs, to yield results that matter to you. Let's understand the hormones we test, and why we may test you for them.
TSH
AMH
Oestradiol
LH
FSH
Testosterone
Prolactin
SHBG
FT4
FT3
Anti-TPO
Anti-TG
Anti-Müllerian Hormone
AMH
Thyroid-Stimulating Hormone
TSH
Follicle-Stimulating Hormone
FSH
Testosterone
Prolactin
Sex-Hormone-Binding-Globulin
SHBG
Thyroxine (FT4) is one of two hormones produced by the thyroid. FT4 is the inactive form of the hormone which is then converted into FT3 by your liver and kidneys and controls your metabolism, heart and digestive function.
We test FT4 to help explain irregular periods or fertility problems as an overactive thyroid (hyperthyroidism) can prevent ovulation.
When FT4 and FT3 are too high, this can indicate a condition called hyperthyroidism. Essentially an overactive thyroid, symptoms of this can include heat intolerance, weight loss, increased appetite, palpitations, hair thinning or hair loss and irregular menstrual cycles. Noticeable and not nice!
Too little FT4 and FT3 most likely points to under-activity of the thyroid: hypothyroidism. Effects of this to look out for include fatigue, cold intolerance, weight gain, depression and, once again, irregular menstrual cycles.
TPO is an enzyme normally found in the thyroid gland and plays an important role in the production of thyroid hormones
Anti-TPO antibodies are the most common anti-thyroid autoantibody present in thyroid diseases.
We test Anti-TPO antibodies as their presence can suggest that the cause of thyroid disease is an auto-immune disorder such as Hashimoto's disease or Grave's disease.
Thyroglobulin (TG) is a protein made by cells in the thyroid.
Anti-TG antibodies can be a sign of damage to your thyroid gland caused by the immune system.
We test for Anti-TG to identify diseases such as thyroiditis. .
Empower your reproductive Health.
Get your test today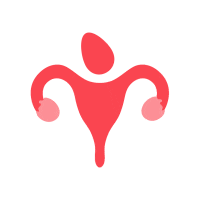 Loading Please Wait...