PRIVACY POLICY
Last Updated: August 2020
At Hertility Health our mission is to build a reproductive revolution by putting an accessible and affordable health service in the hands of women everywhere. We are passionate about high-quality and convenient healthcare. We are also passionate about privacy. We strive to comply with the General Data Protection Regulation (GDPR) and the Data Protection Act 2018 (DPA) and to be market leaders when it comes to healthcare and privacy.
This policy explains how we use your personal data. Please make sure you check this policy and if you don't agree with it, then you shouldn't use our site or service. We want to help you understand how we work with your data, so that you can make informed choices and be in control of your information. We invite you to spend a few moments understanding this policy. We may update this policy from time to time and, if we make any material changes, we will notify you when we do so. We will provide you with the opportunity to review such changes. By continuing to use our products and services after the changes have been made and we have notified you of them, the way we use your personal data will be subject to the terms of the updated policy.
This policy explains how we use your personal data for our healthcare services and products, including, amongst others, any private service. It also governs the use of your data through any of our websites, including the Hertility Health website.
This policy covers:
Who we are;
What personal data we hold and how we get it;
What we use your personal data for;
Sharing your personal data;
Retention;
Data security and transfers;
Your rights
Cookies
If you have any further questions about how we process your information, please don't hesitate to get in touch by contacting our Data Protection Officer:
Address: Data Protection Officer, Hertility Health, International House, Constance Street, London, England, E16 2DQ
Email: info@hertilityhealth.com
Who we are
Hertility Health Limited is a company registered in England and Wales (number 11814367) which provides the technology that supports our services. The registered office for our company is International House, Constance Street, London, England, E16 2DQ. Your relationship is with Hertility Health Limited. When this policy talks about 'Hertility Health', 'us' or 'we', it means Hertility Health Limited. We may provide your data to other companies within our corporate group.
What personal data we hold and how we get it:
We use the following categories of personal data:
Personal details
When you register with us, you complete forms and provide us with basic information about yourself, such as your name, date of birth, physical address, and email address.
Health and medical information
The main type of information we hold about you is health and medical information: information about your health, symptoms, treatments, consultations and sessions, medications, and procedures. We get this information directly from you, when you register with us and when you take our Care Questionnaire and use our services.
Shockingly, there is no long-term dataset on female gynaecological pathologies. This needs to change so that real insight and research can be done to help women globally. We believe that the lack of current and concise data is what's holding us back and we've been held back for long enough. By completing our Care Questionnaire you're sharing vitally important data with us that we'll use anonymously and in aggregate to help solve this problem.
By obtaining a Hertility test and sending your sample to our partner laboratory we assume you are giving Hertility and its partner laboratory your informed consent to perform the tests you have requested. We also take it as apparent that you are consenting to being contacted by the phone number and/or email you provide on any form in relation to your blood test request.
When you purchase or use our products and services, we will collect and process data concerning health, including blood samples, test information or any further information we might receive from our partner accredited laboratories. When you activate a service or product, we will collect and process information relating to your personal health record as well as a suitability questionnaire to confirm that the service or product is appropriate to your needs. By obtaining a Hertility test and results we will ask you to give Hertility and its partner clinics your informed consent to review the results you have requested so that we can direct you to the best service that is most appropriate to your needs. You can withdraw your consent to this processing at any time by emailing us at info@hertilityhealth.com.
Please be assured that we don't collect or store DNA, blood or any additional information that hasn't been requested by you. Our labs are UKAS compliant and they dispose of your samples immediately and at least within 7 days, as per lab policy.
Financial Information
If you make any payments on the website, your credit/debit card details are processed directly by a third party processor that will store all payment information and transaction details. We will only retain details of transactions on secure servers and we will not retain your credit or debit card information.
Technical information and analytics
When you use our website, we may automatically collect the following information where this is permitted by your device settings:
Technical information, including the address used to connect your mobile phone or other device to the Internet, your login information, system and operating system type and version, browser or app version, time zone setting, operating system and platform, and your location (based on IP address); and
Information about your visit, including products and services you viewed or used, website response times, interaction information (such as button presses) and any phone number used to call our customer service number.
We work with partners who provide us with analytics and advertising services (for our services only and not for third party advertising). This includes helping us understand how users interact with our services, providing our advertisements on the internet, and measuring performance of our services and our adverts. Cookies and similar technologies may be used to collect this information, such as your interactions with our services.
Information obtained from third party services
You may choose to connect your existing accounts with other providers (such as a social media provider) to your account with us. This may, for example, make it easier to create an account with us. If you choose to do this, we will receive limited information about you from that provider, such as your email address, name, and other sign-up related details.
What we use your personal data for:
The purposes for which we use your personal data and the legal grounds on which we do so are as follows:
We obtain and use your personal details and financial details in order to establish and deliver our contract with you.
We may obtain and use your medical information because this is necessary for medical purposes, including medical interpretation and the guidance towards the provision of healthcare or treatment. Where you have provided your explicit consent, we will use your medical information (always having removed personal identifiers, such as your name, address and contact details) to improve our healthcare products and services, and our artificial intelligence system, so that we can deliver better healthcare to you and other Hertility Health users. This medical information (deidentified in the way described above) may include your interactions with our artificial intelligence services, such as our symptom checker. This does not involve making any decisions about you – it is only about improving our products, services and software so that we can deliver a better experience to you and other Hertility Health users, and help achieve our aim of making healthcare affordable and accessible to everyone. Strict confidentiality and data security provisions apply at all times.
We may use strictly anonymised information (including medical information) to improve our healthcare products and services.
We may obtain and use data about your precise location where you give your consent (through providing us access to your location), for example, to help direct you to the nearest clinic.
We may also derive your approximate location from your IP address.
We use your email address and/or phone number to contact you with occasional updates and marketing messages where you have not opted out, based on our legitimate interest in marketing our services to you and subject to your right to opt out at any time.
Based on our legitimate interest in managing and planning our business, we may analyse data about your use of our products and services to, for example, troubleshoot bugs within the website, forecast demand of service and to understand other trends in use, including which features users use the most and find most helpful, and what features users require from us. This does not involve making any decisions about you - it is only about improving our website so that we can deliver better services to you. Strict confidentiality and data security provisions will apply at all times.
Where necessary, we may need to share personal and financial details for the purposes of fraud prevention and detection.
We may also store your medical information, such as your interactions with our digital services, for safety, regulatory, and compliance purposes. For example, we may need to review your information and, where necessary, make disclosures in compliance with reasonable requests by regulatory bodies including the MHRA and Care Quality Commission, or as otherwise required by law or regulation.
Where necessary for safety, regulatory and/or compliance purposes, we may audit consultations and your other interactions with our services. Strict confidentiality and data security provisions will apply at all times to any such audit and access. We may use non-personal data (data from which an individual cannot be identified) to improve our products and services.
Collection and Usage of Information
Where you purchase our Hertility test, we will need to collect the following information from you:
Your personal details, including your name and date of birth;
Contact information, including your email address and delivery address;
Any answers to the 'Care Questionnaire';
Any queries that you raise with us, for instance, you may submit a question by email to us about the test;
And all other information that you choose to provide us.
Our third party payment provider will need to collect your payment details in order to process your order for us. In order to carry out the testing, we will also need to collect your blood sample ("Sample"). We will receive and store your test results, all related correspondence, materials and information from our third-party testing laboratory.
We will only use the data that we collect about you for the following purposes and in accordance with your preferences:
To deliver the test kit to you, so that your Sample can be collected;
To perform the test, our third-party laboratory will perform the test on the Sample which you have provided to us;
To analyse your test result, we will review the results received from our third-party laboratory so that we can provide you with a report;
To improve our product and carry out research into reproductive health and fertility;
To contact you about your test, we will contact you once your results are ready to view on your personal dashboard, or if there is a problem with your test, or if we have further information about your order or test results;
To respond to your queries that you submit through our website or via any other communication medium such as email or letter regarding your test;
To contact you about new test services or similar services;
To help us to improve our website and/or application, including its content, layout and navigation;
To verify your user credentials when you attempt to login to the application;
To analyse user traffic and other metrics relating to the use of our website and/or application
We will not use your Sample related information for any other purpose without your explicit consent.
Handling, storage and destruction of your information
We impose appropriate obligations to protect the security and privacy of your information where we use third-party providers. The tests carried out on your Sample are only those that you have agreed to being run. Your Sample will be sent to our third party testing laboratory so that they can perform the test. Once the test has been performed, the Sample will be destroyed.
Sharing your personal data with others
We may share your personal data with members of our corporate group and our partners. This is to help us deliver our services to you.
We may share your personal data with companies we have hired to provide services on our behalf, including those who act as data processors on our behalf, acting strictly under contract in accordance with Article 28 GDPR. Those data processors are bound by strict confidentiality and data security provisions, and they can only use your data in the ways specified by us.
We may share with our commercial partners aggregated data that does not personally identify you, but which shows general trends, for example, the number of users of our service.
We may preserve or disclose information about you to comply with a law, regulation, legal process, or governmental request; to assert legal rights or defend against legal claims; or to prevent, detect, or investigate illegal activity, fraud, abuse, violations of our terms, or threats to the security of our services or the physical safety of any person.
Except as described above, we will never share your personal information with any other party without your consent.
Retention periods
We retain your health details in accordance with national best practice guidance - in particular, advice provided by the Department of Health (2006) Records management: NHS code of practice, and summary guidance issued by the British Medical Association.
Data storage, security and transfers.
We store all your personal health data - including your primary care information, medication information and diagnostic information - on secure servers.
Where you have chosen a password that enables you to access certain parts of our website, you are responsible for keeping this password confidential. We ask you not to share the password with anyone.
We do not store any credit or debit card information. Payments are processed via a third party payment provider that is fully compliant with Level 1 Payment Card Industry (PCI) data security standards. Any payment transactions are encrypted using SSL technology.
We encrypt data transmitted to and from the website. Once we have received your information, we will use strict procedures and security features to try to prevent unauthorised access. We will take all steps reasonably necessary to ensure that your data is treated securely and in accordance with this privacy policy.
Your data may be processed or stored via destinations outside of the UK and the European Economic Area, but always in accordance with data protection law, including mechanisms to lawfully transfer data across borders, and subject to strict safeguards. For example, we work with third parties who help deliver our services to you, whose servers may be located outside the UK or EEA.
Your rights
As indicated above, whenever we rely on your consent to process your personal data, you have the right to withdraw your consent at any time by contacting us. You also have specific rights under the GDPR and DPA to:
Wherever we process data based on your consent, withdraw that consent at any time.
Understand and request a copy of information we hold about you. For other information, you can make a request by email;
Ask us to rectify or erase information we hold about you, subject to limitations relating to our obligation to store medical records for prescribed periods of time;
Ask us to restrict our processing of your personal data or object to our processing; and
Ask for your data to be provided on a portable basis. You may also contact the Information Commissioner's Office (the data protection regulator in the UK): Information Commissioner's Office, Wycliffe House, Water Lane, Wilmslow, Cheshire, SK9 5AF, telephone: 0303 123 1113 (local rate).
Cookies
Some pages on our website use cookies, which are small text files placed on your device (such as your computer, tablet or mobile phone) when you visit our website. We use cookies in order to offer you a more tailored experience in the future, by understanding and remembering your particular browsing preferences.
Cookies help us provide you with the best possible experience. When you re-visit our website, cookies allow our website to recognise you, remember your preferences and tailor your use of our website. Information provided by cookies can help us to analyse your use of our website and help us to provide you with a better user experience.
Cookies are referred to as either "session" or "persistent" cookies, depending on how long they are used for:
Session cookies only last for the duration of your online session and disappear from your device when you close your browser. Session cookies are not stored on the hard drive of your device.
Persistent cookies are stored on the hard drive of your device after the browser has been closed and last until you delete them or they reach their expiry date. Persistent cookies are activated each time you visit the site where the cookie was generated.
Contact us
For any questions or concerns, you can contact us by sending an email to info@Hertilityhealth.com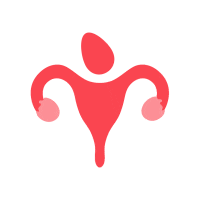 Loading Please Wait...