We save you time and money
A typical fertility check-up consultation can cost you up to £1,800 and take up to 15 months. We're here to change that.
Our at-home test, along with partnered clinics enable us to provide you with affordable and quick health testing, with a guided, clinically led pathway to care.
The regular way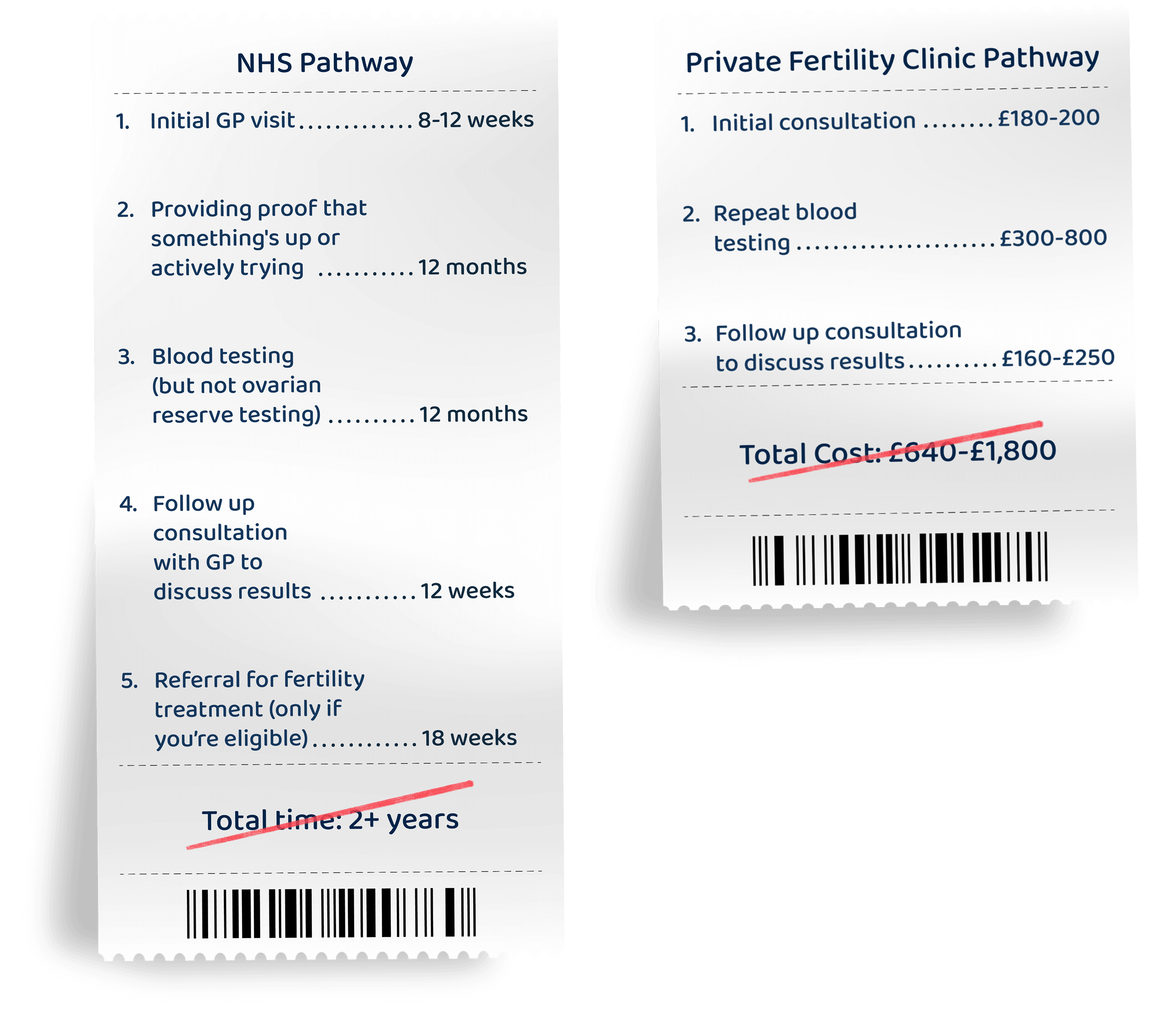 The Hertility way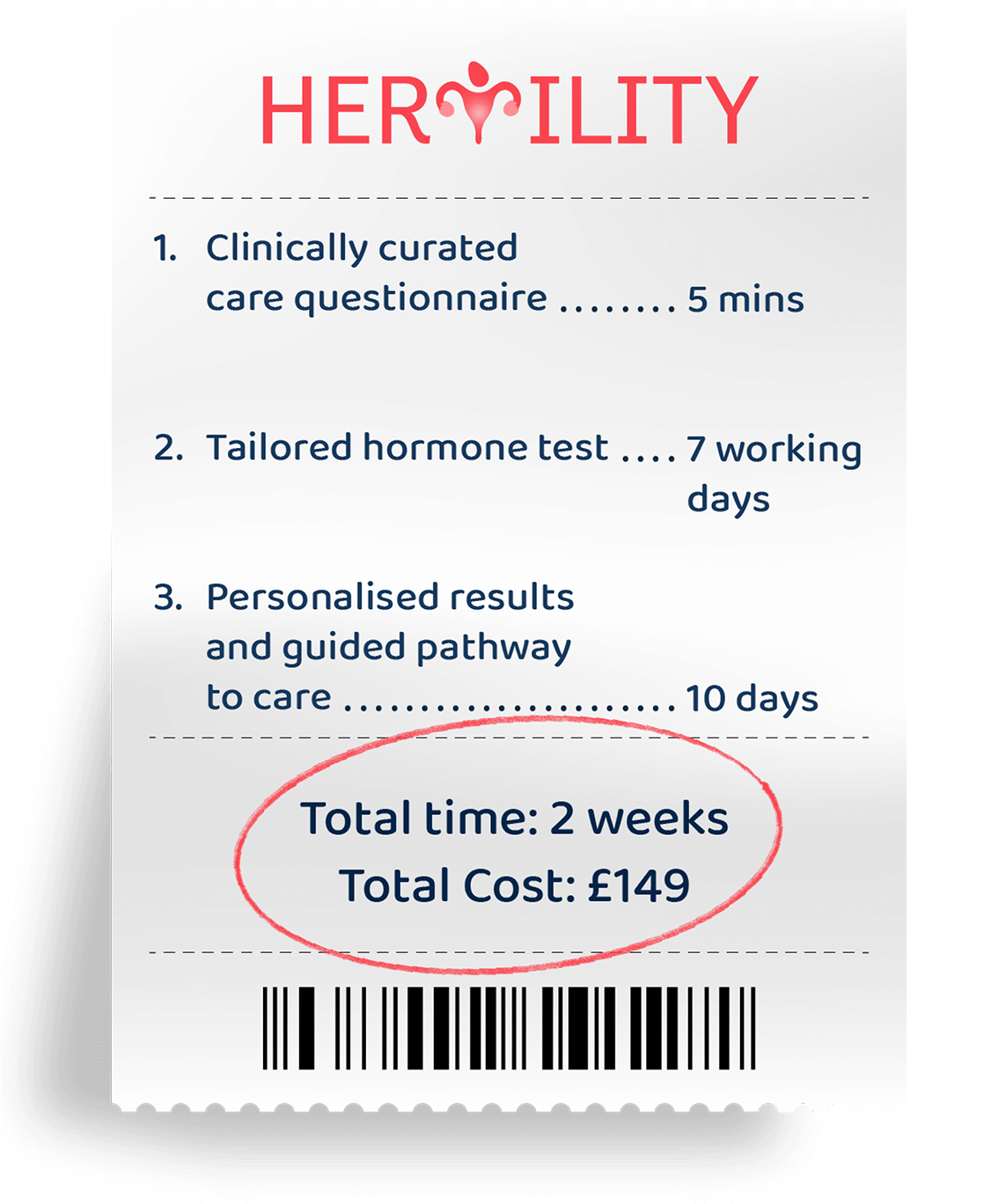 Helping you avoid the reproductive rollercoaster
We believe that people deserve more than just test results, they need clear explanations, support and guidance. With our full team of researchers, clinicians and in-house experts, we're dedicated to supporting you in understanding every aspect of your results. We provide options to speak with trusted professionals, along with direct appointments with our partner clinics, should you need it.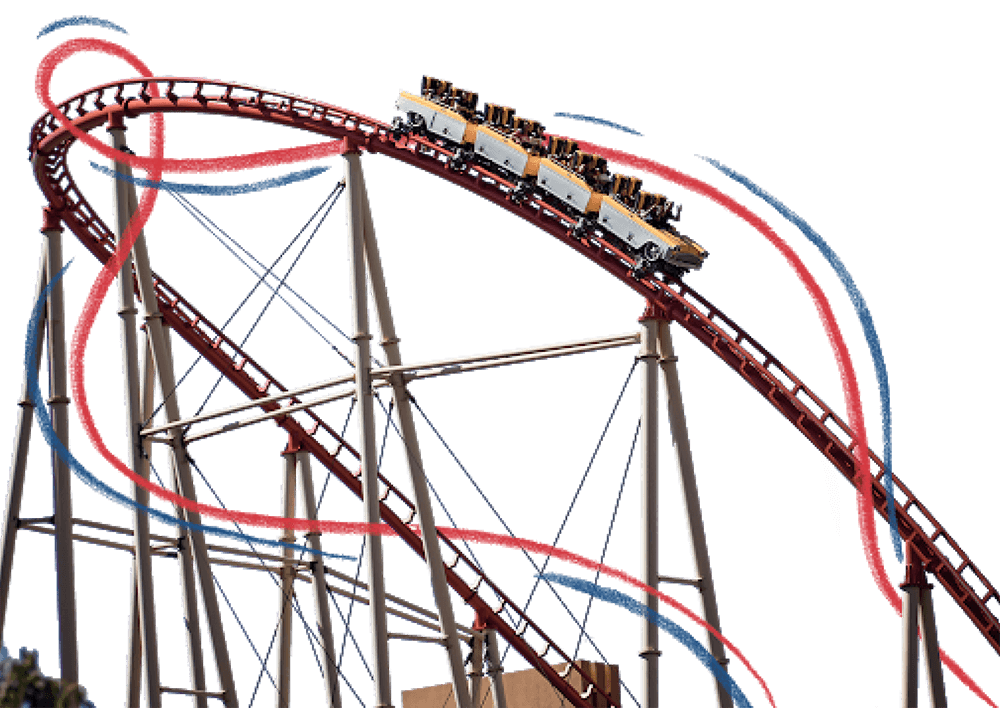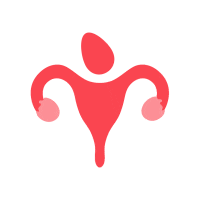 Loading Please Wait...