Benefits
What We Offer
Bespoke At-Home Hormone and Fertility Fitness Tracking
Our mission is to encourage employees to be proactive with their reproductive health. Whether employees are looking to have children or not, reproductive health is essential to their overall well-being and should be monitored closely as we age. We provide clinically validated at-home hormone and fertility tests tailored to their health needs, giving the ability to track their fertility fitness over time.
Digital Personalised Results
Your employees' health information should be individualised and easily accessible for them. We consider a range of historical health markers, biometrics and symptoms (around 54,000 variables) to give personalised results. Each Hertility Health report is uploaded to a secure online dashboard and explained in a clear and understandable way, not just numbers on a screen.
Virtual Results Consultation Services
Remote consultations mean your employees are less likely to need to take leave. Our expert clinicians with over 30 years of experience, are available for virtual results consultation 7 days a week, both in the evenings and at the weekends, to fit in with your employees' work lives.
Fertility Triage Service
We don't believe in providing results without the rest. We offer your employees an expert route to care, whatever their reproductive needs are. From fertility treatment, egg freezing or symptom management, we can provide them with guidance and end-to-end treatment.
Access to Highly-Rated UK Experts and Clinics
Founded and based in the UK, your employees will have access to advice from leading industry experts and top UK fertility clinics. Our in-house team of experts consist of: Clinicians, Endometriosis experts, PCOS management specialists and Fertility Cousnellors.
Educational Workshops and Webinars
We provide reproductive health support through an interactive workshop, helping you break the typical taboos of reproductive health in the workplace. We provide support in implementing the company's reproductive health policies tailored to your workforce. We offer access to a dedicated advisor for confidential, continual management support.
A Community of Care
Your employees will be granted exclusive access to our Hertility Community, where they can attend educational webinars, other virtual events, and meet like-minded individuals. We will also provide them with educational material about their reproductive health.
We Value Employee Privacy
At Hertility, we know that privacy is a paramount consideration, particularly when it comes to personal health matters. Our benefits ensure that all employee data is stored in secure and encrypted servers, and all transactions as well as test results are kept private and are only visible to each employee in their own unique personalised Health hub.
Get in Touch
We answer all your questions and work with you to find the right solution for your employees.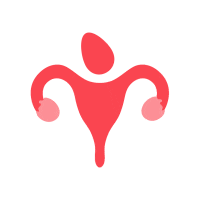 Loading Please Wait...