Early Pregnancy Loss Package
Hertility Testing Kit (Pregnancy Loss Panel)
Teleconsultation session with fertility counsellor
Comprehensive results in your Health Hub
£390
Not sure about taking your own blood sample?
Find out more
Pregnancy loss can be devastating, but when the cause of such a loss is unknown, it can be all the more painful. No one should have to wait until they get the answers they deserve and we're here to change that.
What is a pregnancy loss?
A pregnancy loss occurs within the first 24 weeks of pregnancy. Sadly, it is a common complication, with as many as 1 in 8 pregnancies ending in pregnancy loss.
Sadly, we don't know why all pregnancy losses occur, but sometimes there can be underlying reasons. Some possible causes are as shown.
Blood clotting disorders
Polycystic Ovarian Syndrome (PCOS)
Infection
Shape of the uterus
Long-term health conditions
Medications
Antiphospholipid syndrome (APS)
Age
Developmental problems with the baby
Thrombophilia
Systemic lupus erythematosus
Weak cervix
Genetic Factors
23 million pregnancy losses worldwide each year
BAME women are 32.5% more likely to experience pregnancy loss than white women
1 in 8 pregnancies end in pregnancy loss
Anti-mullerian Hormone
Follicle-Stimulating Hormone
Anti-mullerian Hormone
Oestradiol
Testosterone
Sex Hormone
Binding Globulin
Thyroid stimulating
hormone
Follicle-stimulating hormone
What do we test?
While many of these require a scan, there are some factors that can be tested from your blood, like those related to blood disorders and antibodies. We test a panel of these hormones and antibodies that are associated with pregnancy loss, to get a read on your individual health and better understand the potential causes. These tests include:
Tap to find out more!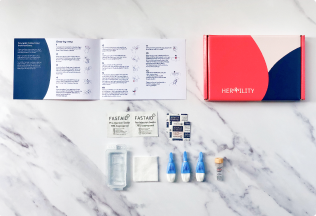 1
At-home Test
Receive your Hertility PCOS kit in the post, and follow the simple instructions to collect your sample.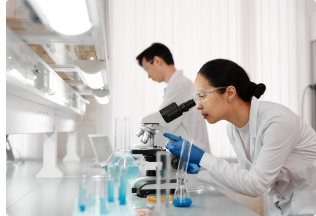 2
Lab Analysis
Send your sample to our accredited lab, for our experts to analyse, and provide accurate data on your reproductive health.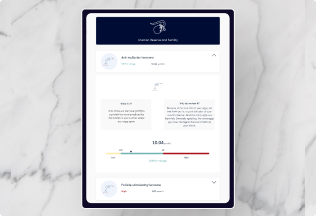 3
Online Results
Our certified doctors will review your results and provide a personalised report in your online dashboard, in a language that's easy to understand.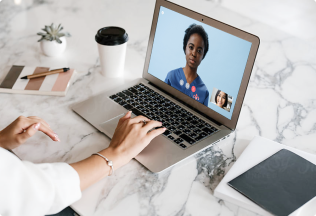 4
Get Expert Care
We don't believe in giving results without the rest, so our in-house experts will guide you to PCOS care through a tele-consultation.
What's included?
Tap to find out more!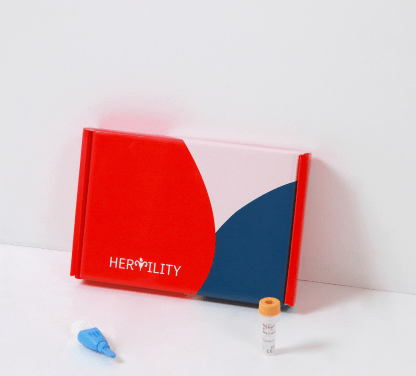 Hertility Testing Kit (Pregnancy Loss Panel)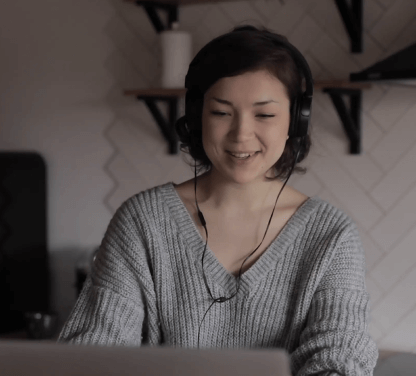 Teleconsultation with fertility counsellor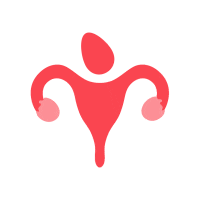 Loading Please Wait...