About Hertility Health
Hertility Health is an innovative female healthtech company on a mission to give women the ability to understand and manage their health from menstruation to menopause. Hertility is the only Government (CQC) approved provider of at-home hormone health, fertility and reproductive health testing as well as telemedicine and clinical treatments, providing expert professional care from start to finish.
We're changing the conversation around fertility and putting women's health at the forefront of technology and culture. We believe in hard work and good people–and we know that if you have them both – you can help us make the world a better place.
Social Media Lead
We are looking for a strategic and creative Social Media Lead to join our rapidly scaling team. This is a unique opportunity for someone who has a proven track record of demonstrating exceptional knowledge and understanding of the Social Media landscape – including content ideation & optimisation, building and engaging communities, social listening & reporting, planning & execution of socially-led campaigns, understanding of the latest technologies impacting key global platforms and deliver results with a drive for testing and learning.
You will be responsible for the end-to-end management of all social media marketing, reporting to the Head of Growth Marketing (Lucy) and working cross-functionally with our marketing, product and research teams.
Salary: £35,000 - £40,000
Role Description
Work closely with the Head of Growth Marketing to define the social media strategy to drive brand awareness, customer acquisition and activation.
Manage the day-to-day handling of all social media channels including Facebook, Instagram, Tiktok, LinkedIn, Twitter, and YouTube, adapting content to suit different channels.
Develop and execute paid campaigns with clear objectives and measurable results.
Adopt a test and learn approach to constantly optimise our performance and results.
Working closely with the team to ensure that tone of voice, campaign activity and messaging is on brand and aligned with our other channels of communication.
Research, evaluate and adopt the latest trends and techniques.
Creating content plans and calendars in line with overall marketing activities.
Work closely with our Community and Partnerships Lead to form key relationships with influencers across social media platforms and facilitate social media communities by responding to social media posts and developing discussions.
Understand SEO and content marketing.
Research and analyse market and competitor's activity.
Report weekly on performance data and adjust campaigns accordingly.
You'll be a good fit if:
4+ years of hands-on experience within Social Media tools & platforms including Facebook, Instagram, TikTok, LinkedIn, YouTube.
Extensive experience growing and managing social brand channels.
Passionate, creative thinker and energetic presenter and storyteller.
Well-versed in digital and social media metrics and monitoring tools.
Experience working alongside creatives to develop visual assets to aid your storytelling.
You are hyper-organized and communicative about deadlines, project management and bandwidth.
Proven experience working in a start-up environment is advantageous.
Benefits:
We are a young, dynamic team working towards revolutionising women's health. As a Social Media Lead you will get a competitive salary with equity options as well as:
28 day paid holiday allowance including public holidays.
Option to work from home, or in a shared office, or a combination of both.
Flexible working hours - we trust that our team can manage their time and will get the job done.
3% pension scheme matched by 4% employee contribution.
Mental health support from an in-house counsellor.
Free access to Hertility Health products and services, including free of charge hormone and fertility tests and discount codes for employee friends and family.
Progressive benefits.
Equality & Diversity:
Hertility Health is an equal opportunity employer that is committed to diversity and inclusion both within the workplace and throughout our application process. We do not discriminate on the basis of race, religion, colour, national origin, gender, sexual orientation, age, marital status, veteran status, or disability status.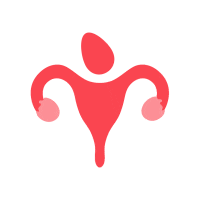 Loading Please Wait...