Senior Product Designer
Added July 2021
Apply now
About Hertility Health
Hertility Health is an innovative female healthtech company on a mission to give women the ability to understand and manage their health from menstruation to menopause. Hertility is the only Government (CQC) approved provider of at-home hormone health, fertility and reproductive health testing as well as telemedicine and clinical treatments, providing expert professional care from start to finish.
We're changing the conversation around fertility and putting women's health at the forefront of technology and culture. We believe in hard work and good people–and we know that if you have them both – you can help us make the world a better place.
Senior Product Designer
We are looking for a well-rounded Product Designer whose natural inclination is to work across the product design lifecycle - from problem identification & definition through to post-launch monitoring and iterations. We anticipate that you will have a strong background in UX and UI design and the ability to run an iterative test-and-learn approach.
Responsibilities:
Define user needs, develop user flows, wireframes, and visual designs for mobile and web applications, including clickable prototypes as needed.
Design within the context of responsive/adaptive web apps that build on a design system of reusable components, that you will help define.
Help define a design system and language, and advocate its application across different products.
Create detailed designs and specs that document the desired user experience, working within teams to support implementation efforts from concept to delivery.
Maintain high-quality standards for design and work with web developers to ensure designs are within the job scope.
Clearly articulate your design rationale and concepts, and defend your position with research and user-centered process.
Uncover and decipher the unmet needs of our users, successfully converting their needs into delightful experiences and solutions.
Ideally, you're a strategic systems thinker with experience building and maintaining design systems that drive quality and efficiency.
Designing and iterating product experiences that make complex user flows beautifully simple, intuitive and delightful.
Champion user centric product thinking and contribute to strategic product thinking - helping to define product goals, KPIs and user requirements.
Work with the team to define and iterate processes to ensure product management, growth, design and engineering are working seamlessly together.
Use data, analytics and customer research to inform the product and growth roadmap. This includes taking a growth mindset to rolling out designs in small steps to validate hypotheses / assumptions.
Bring your ideas to life through rapid prototyping, getting feedback internally and from customers early and often.
Required Experience:
We don't like to put people in boxes, but you're likely to be able to demonstrate much of the below
A university degree in a relevant discipline.
At least 5+ years of Product Design experience.
Exceptional organizational, agile project management and analytical skills.
Passionate about applying a user centric approach to projects to deliver great experiences for our users.
An understanding of the technical architecture of complex and highly scalable web applications and/or media products.
We use Figma for all of our design work so extensive experience using Figma for design and prototyping is a must.
Experience creating comprehensive design systems that will work effectively across web and mobile design.
Previous experience designing for both web and native mobile applications.
Collaborative team player with persuasive communication and presentation skills.
Please apply with:
Your resume and portfolio.
Contact details and when you'd be free for a 30 minute intro call.
What interests you about Hertility Health and this role.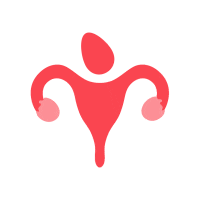 Loading Please Wait...