About Hertility Health
Hertility Health is an innovative female health technology company on a mission to give women the ability to understand and manage their health from menstruation to menopause. Hertility is the only Government (CQC) approved provider of at-home hormone health, fertility, and reproductive health testing as well as telemedicine and clinical treatments, providing expert professional care from start to finish.
We're changing the conversation around fertility and putting women's health at the forefront of technology and culture. We believe in hard work and good people and we know that if you have them both, you can help us make the world a better place.
Product Manager
We're looking for an experienced and user-focused Product Manager to help us build the home of expert healthcare for women. You will be responsible for shipping Hertility's product ecosystem, working closely with the Head of Growth, Head of Product Design, and reporting to the COO.
Your work will directly impact thousands of women across the UK, improving their ability to be proactive with the management of their health, across various life stages.
Salary: £55,000 - 65,000
Role Description:
Define the vision and strategy for how to deliver on business goals for our products.
Lead the discovery & ideation processes and set a clear execution plan for the product team.
Accountable for end-to-end delivery in product management for all Hertility products, ensuring that development is prioritised in line with the agreed product goals and metrics.
Clearly articulate your strategy to internal stakeholders, manage their expectations, and establish a shared vision for our products.
Collaborate with Head of Product Design, Head of Growth and Research to launch new product features.
Practice Lean and Agile Methodologies throughout the development process, focusing on continuous discovery, experimentation, planning, and development.
Collaborate with in house and external developer teams to build our products.
Create and manage clear product documentation throughout the product development process.
You'll be a good fit if:
You have 5+ years of product management experience.
You have a strong track record of launching digital products across various stages including early-stage startups, scale-ups, and mature products.
You can strike a balance between user focus and business judgment to drive growth.
You are able to use complex data and metrics to inform new features.
You are able to multitask and get things done in a fast-paced environment.
Experience in health technology is appreciated.
Benefits:
We are a young, dynamic team working towards revolutionising women's health. As a Product Manager, you will get a competitive salary with equity options as well as:
28 day paid holiday allowance including public holidays.
Option to work from home, or in a shared office, or a combination of both.
Flexible working hours - we trust that our team can manage their time and will get the job done.
3% pension scheme matched by 4% employee contribution.
Mental health support from our in-house counsellor.
Free access to Hertility Health products and services, including free of charge hormone and fertility tests and discount codes for employee friends and family.
Progressive benefits.
Equality & Diversity:
Hertility Health is an equal opportunity employer that is committed to diversity and inclusion both within the workplace and throughout our application process. We do not discriminate on the basis of race, religion, colour, national origin, gender, sexual orientation, age, marital status, veteran status, or disability status.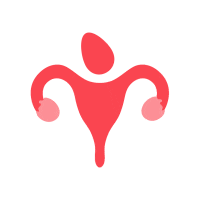 Loading Please Wait...