Influencer Marketing Manager
Added Sept 2021
Apply now
About Hertility Health
Hertility Health is an innovative health tech company on a mission to give women and gender-diverse people assigned female at birth, the ability to understand and manage their health from menstruation to menopause. Hertility is the only Government (CQC) approved provider of at-home hormone health, fertility and reproductive health testing as well as telemedicine and clinical treatments, providing expert professional care from start to finish.
We're changing the conversation around fertility and putting health at the forefront of technology and culture. We believe in hard work and good people–and we know that if you have them both – you can help us make the world a better place.
Influencer Marketing Manager
As Hertility's Influencer Marketing Manager, you'll manage the planning and execution of successful influencer campaigns and partnerships. You'll play a leading role in increasing brand awareness and audience engagement across a range of social platforms. We are looking for someone with an excellent understanding of social media, a creative way of thinking and who gets the mission and brand. You'll be expected to lead your own projects and report back on performance to senior leadership.
Primary Responsibilities
Develop both long-term and short-term influencer strategy and campaign objectives, considering; traffic, brand awareness, retention, online reputation and conversions.
Identify and liaise with relevant influencers to meet objectives - negotiating fair rates and ensuring agreements are in place.
Work alongside the wider Marketing team to use social listening tools to identify and build an understanding of our target audience and trends.
Support marketing team and liaise with external agencies to amplify social campaigns.
Analyse campaign performance, identifying success and areas for improvement.
Managing and taking ownership of projects and influencer campaigns.
Being a point of contact for all influencers and partners, to ensure a long-lasting relationship is maintained.
Required experience
3 years of industry experience in Influencer marketing (preferable) and/or Social Media.
Experience working with online marketing strategies.
Demonstrated excellent communication skills both written and verbal.
Proven experience in planning and managing influencer campaigns and longer-term marketing strategies.
Strong people skills, with the ability to build and maintain relationships easily.
Personal attributes
You're mission-driven and care about positively impacting lives.
You're passionate about improving women's health.
You're excited by change and a fast-paced learning environment.
You're an excellent communicator with the ability to translate complex to simple, bringing ideas to life.
You'll be able to work effectively as part of a multi-disciplinary team and have a strong work ethic.
You'll be organised, with the ability to work on multiple projects at once.
You'll have high attention to detail.
You'll be commercially and creatively minded.
Hertility Health is an equal opportunity employer that is committed to diversity and inclusion both within the workplace and throughout our application process. We do not discriminate on the basis of race, religion, colour, national origin, gender, sexual orientation, age, marital status, veteran status, or disability status.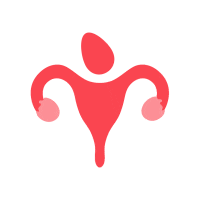 Loading Please Wait...