Marketing Graphic Designer
Added July 2021
Apply now
About Hertility Health
Hertility Health is an innovative female healthtech company on a mission to give women the ability to understand and manage their hormones and their health from menstruation to menopause. Hertility is the only Government (CQC) approved provider of at-home hormone health, fertility and reproductive health testing as well as telemedicine and clinical treatments, providing expert professional care from start to finish.
We're changing the conversation around fertility and putting women's health at the forefront of technology and culture. We believe in hard work and good people–and we know that if you have them both – you can help us make the world a better place.
Marketing Graphic Designer
This is a fantastic opportunity for a budding designer to develop your design skills through ad-hoc tasks and get real-world working experience of working with an early-stage start-up.
About this role
We are looking for a motivated Graphic Designer to work with our content team to create digital assets, this includes but is not limited to:
Visuals & infographics for marketing material.
Social media grid mock-ups.
E-mail campaign templates.
Online promotional designs.
Prepare digital & print assets for marketing use.
Short videos, graphics, gifs, motion graphics.
Stop motion videos.
Take product & lifestyle shots for ads and marketing content.
Required Skills and Experience:
3+ years previous graphic design experience.
A keen eye for detail and what makes powerful design.
Good working knowledge of Illustrator, Photoshop, and other Adobe programs.
Understands (or has the potential to understand) scientific, medical and technological issues, including academic publishing and material.
Excellent time management, program management and organisational skills.
Ability to work within a team and collaborate effectively.
Ability to juggle multiple projects and tight deadlines.
Agility and ability to adapt quickly in a fast-growing business.
Positive attitude and a sense of ownership for deliverables.
Please apply with:
Your resume and portfolio.
Contact details and when you'd be free for a 30 minute intro call.
What interests you about Hertility Health and this role.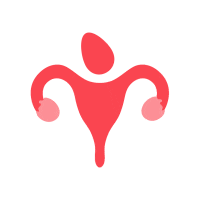 Loading Please Wait...