Marketing Associate
Added Sept 2021
Apply now
About Hertility Health
Hertility Health is an innovative female health tech company on a mission to give women and gender diverse people assigned female at birth, the ability to understand and manage their health from menstruation to menopause. Hertility is the only Government (CQC) approved provider of at-home hormone health, fertility and reproductive health testing as well as telemedicine and clinical treatments, providing expert professional care from start to finish.
We're changing the conversation around fertility and putting health at the forefront of technology and culture. We believe in hard work and good people–and we know that if you have them both – you can help us make the world a better place.
Marketing Associate
As Hertility's Marketing Associate, you'll have a good understanding of the marketing world, to support the wider marketing team as we plan to develop and grow as a brand.
Primary Responsibilities
Provide support to the marketing team and directors to help reach marketing goals and objectives.
Research marketing trends, demographics and strategies that help the wider marketing team with the execution of projects.
Update and develop communication methods and organise weekly comms.
Data management - analyses data, surveys, polls and tracks metrics and KPIs to look for patterns and trends.
Assists in creating promotional materials, including marketing emails and social media posts etc.
Provides fact-checking, copy-editing, and formatting assistance during the creation of content.
Helps maintain social media accounts for brands, products, or services.
Helps maintain excellent client relationships through superior customer service skills.
Liaises with influencers, organises gifted products and assists with ongoing partnerships.
Helps to plan promotional events hosted by the company's marketing department.
Essential
Educated to degree level.
A Creative thinker.
Proven analytical skills to compile large amounts of data into an understandable format.
Intellectually curious, with a keen interest in health and wellbeing.
Personal Attributes
You're mission-driven and care about positively impacting lives.
You're passionate about improving women's health.
You're excited by change and a fast-paced learning environment.
You're an excellent communicator with the ability to translate complex to simple, bringing ideas to life.
You'll be able to work effectively as part of a multi-disciplinary team and have a strong work ethic.
You'll have a progressive way of thinking and a can-do attitude to problem-solving and the ability to work flexibly in a fast-paced environment.
Working at a start-up is exciting and offers a world of opportunity, but everyone needs to help us achieve our mission!
Please only apply for this job if you have the right to work in the UK.
Hertility Health is an equal opportunity employer that is committed to diversity and inclusion both within the workplace and throughout our application process. We do not discriminate on the basis of race, religion, colour, national origin, gender, sexual orientation, age, marital status, veteran status, or disability status.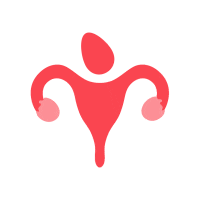 Loading Please Wait...