About Hertility Health
Hertility Health is an innovative health tech company on a mission to give women and gender-diverse people assigned female at birth, the ability to understand and manage their health from menstruation to menopause. Hertility is the only Government (CQC) approved provider of at-home hormone health, fertility and reproductive health testing as well as telemedicine and clinical treatments, providing expert professional care from start to finish.
We're changing the conversation around fertility and putting health at the forefront of technology and culture. We believe in hard work and good people–and we know that if you have them both – you can help us make the world a better place.
Data Analyst
As Hertility's data analyst, you'll play a key role in supporting C-suite and mid-management with crucial insight into our market and customer data. We are looking for someone who is infinitely curious and loves using data to solve product and business problems. Are you passionate about getting into the "data weeds" in order to help inform and shape product decisions? Join us!
Salary: £30,000 - £38,000
Role description:
Understand our business and its processes through our data.
Apply this understanding and knowledge of our data to help product design key metrics to measure different aspects of the business.
Create and maintain new aggregated views and tables to simplify data querying.
Maintain and create new dashboards to track metrics and visualise insights.
Promote data literacy across the company, organise and hold workshops.
Role requirements:
BSc in mathematics, statistics, or related degree.
Proven work experience as a Data Analyst or Business Analyst.
1+ year of experience creating dashboards/reports using SQL or excel.
Data-driven storytelling and visualisation skills (with tools like Tableau, PowerBI, Metabase ect).
Attention to detail.
Highly competent in excel.
Experience with analytical databases, SQL, alteryx is a plus.
You will be a good fit if you are:
Mission-driven and care about positively impacting lives.
Passionate about improving women's health.
Excited by change and a fast-paced learning environment.
Enjoy building relationships.
Excellent communicator with the ability to translate complex to simple, bringing your ideas to life.
Collaborative, supportive and respectful team player and thrive in a collaborative environment.
Take ownership and responsibility for your work and when you see something not working, you will flag it and be part of the solution.
Benefits:
We are a young, dynamic team working towards revolutionising women's health. As a CRM Leadr, you will get a competitive salary with equity options as well as:
28 day paid holiday allowance including public holidays.
Option to work from home, or in a shared office, or a combination of both.
Flexible working hours - we trust that our team can manage their time and will get the job done.
3% pension scheme matched by 4% employee contribution.
Mental health support from in-house counsellor.
Free access to Hertility Health products and services, including free of charge hormone and fertility tests and discount codes for employee friends and family.
Progressive benefits.
Equality & Diversity:
Hertility Health is an equal opportunity employer that is committed to diversity and inclusion both within the workplace and throughout our application process. We do not discriminate on the basis of race, religion, colour, national origin, gender, sexual orientation, age, marital status, veteran status, or disability status.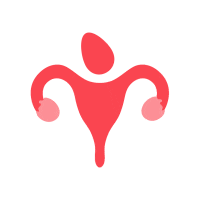 Loading Please Wait...