Customer Support Agent
Added Sept 2021
Apply now
About Hertility Health
Hertility Health is an innovative health tech company on a mission to give women and gender-diverse people assigned female at birth, the ability to understand and manage their health from menstruation to menopause. Hertility is the only Government (CQC) approved provider of at-home hormone health, fertility and reproductive health testing as well as telemedicine and clinical treatments, providing expert professional care from start to finish.
We're changing the conversation around fertility and putting health at the forefront of technology and culture. We believe in hard work and good people–and we know that if you have them both – you can help us make the world a better place.
Customer Support Agent
Customer support is an imperative part of Hertility Health and we pride ourselves on offering outstanding support to our customers. This is a unique opportunity to join a small, but rapidly expanding team. The role will involve first line support to our new and existing customers and undertaking delegated tasks from our Head of Customer Support, who you report directly to.
You will interact with our customers via email, live chat and social media in response to incoming queries. Communications will range from replying with a single saved response to bespoke answers based on customers' situations. You'll need to have versatile customer service skills and the ability to multitask as you will be making a significant contribution to the team and wider company.
Customers must be dealt with in a friendly and professional manner, ensuring accuracy is always maintained. You will also need to respond to customer complaints and escalate issues when necessary.
Primary responsibilities
Respond to inbound inquiries and troubleshoot technical issues raised through Intercom, Zendesk, social media and via the phone.
Develop and maintain positive relationships with clients while championing Hertility Health's passion for customer care.
Identify themes or recurrences in customer issues and escalate upward while making suggestions to proactively improve the platform.
Present client issues and requests to the wider company.
Maintain our existing support collateral and take initiative to create new systems, processes and engaging content to give our users the autonomy to resolve issues, reduce reactive activity within the team and improve user engagement.
Required experience
Previous experience in Customer Support or Customer Service (preferably in a startup).
Strong communication skills to meet customers' requirements, being empathetic to difficult situations our customers may face.
Excellent IT skills (experience with Intercom or Zendesk preferable).
Quick learner and eager to make a difference.
Personal attributes
You're an empathetic individual, able to understand and support those on a difficult reproductive journey.
You're mission-driven and care about positively impacting lives.
You're passionate about improving women's health.
You're excited by change and a fast-paced learning environment.
You're an excellent communicator with the ability to translate complex to simple, bringing ideas to life.
You'll be able to work effectively as part of a multi-disciplinary team and have a strong work ethic.
You'll be organised, with the ability to work on multiple projects at once.
You'll have high attention to detail.
You'll be commercially and creatively minded.
Hertility Health is an equal opportunity employer that is committed to diversity and inclusion both within the workplace and throughout our application process. We do not discriminate on the basis of race, religion, color, national origin, gender, sexual orientation, age, marital status, veteran status, or disability status.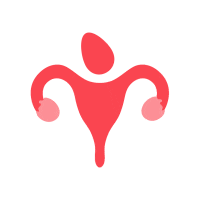 Loading Please Wait...