About Hertility Health
Hertility Health is an innovative health tech company on a mission to give women and gender-diverse people assigned female at birth, the ability to understand and manage their health from menstruation to menopause. Hertility is the only Government (CQC) approved provider of at-home hormone health, fertility and reproductive health testing as well as telemedicine and clinical treatments, providing expert professional care from start to finish.
We're changing the conversation around fertility and putting health at the forefront of technology and culture. We believe in hard work and good people–and we know that if you have them both – you can help us make the world a better place.
CRM Lead
We are looking for a creative, analytical, and data-driven CRM Lead to help build the CRM function and shape our customer communication strategy. The role will report to the Head of Growth Marketing (Lucy) and work cross-functionally with the marketing team.
The CRM Lead will be responsible for developing a strategic engagement funnel pre and post-purchase using CRM channels such as email, SMS, push, in-app and ensuring that all campaigns are built to scale, can be automated, and can represent the brand message.
Salary: £30,000 - £38,000
Key responsibilities:
Implement CRM infrastructure across email, SMS and app communications.
Responsible for developing and executing end-to-end multi-channel CRM strategies to convert new users to first order, and continually engage and retain them throughout their lifecycle.
Design, test and execute email marketing campaigns that deliver against revenue-driving goals including CTR, open rates, conversions, and repeat purchase rates.
Design, test and execute communications across secondary communications channels including SMS and app.
Maintain communications calendar including concept, content, testing, and audience information.
Set up A/B testing structure, creative, and copy tests regularly to feed into the broader team.
Leverage marketing automation tools to develop transactional, promotional, and informational content strategies that maximise customer retention and acquisition.
Analyse data to determine ways to optimise performance to improve conversion and retention.
Manage the creation and execution of email automation and innovative workflow processes.
Establish, report on, and improve KPIs for all campaigns/communications.
Required Experience:
In-depth knowledge of digital marketing and loyalty principles and the end-to-end process for campaigns from strategy to deployment.
Demonstrated success in a strategic email marketing role & CRM systems, preferably for an e-commerce business.
A track record of demonstrable results through testing and deploying effective email campaigns across different channels.
Knowledge of email design and a creative eye.
Operations-minded, hands-on execution of CRM cross-messaging channels.
Detailed knowledge of email regulations and compliance.
Experience using multiple channels (email, SMS, app) to communicate to the customer base with a focus on conversion and retention.
Passionate the health and wellbeing space.
You will be a good fit if you are:
Mission-driven and care about positively impacting lives.
Passionate about improving women's health.
Excited by change and a fast-paced learning environment.
Enjoy building relationships.
Excellent communicator with the ability to translate complex to simple, bringing your ideas to life.
Collaborative, supportive and respectful team player and thrive in a collaborative environment.
Take ownership and responsibility for your work and when you see something not working, you will flag it and be part of the solution.
Benefits:
We are a young, dynamic team working towards revolutionising women's health. As a CRM Leadr, you will get a competitive salary with equity options as well as:
28 day paid holiday allowance including public holidays .
Option to work from home, or in a shared office, or a combination of both.
Flexible working hours - we trust that our team can manage their time and will get the job done.
3% pension scheme matched by 4% employee contribution.
Mental health support from in-house counsellor.
Free access to Hertility Health products and services, including free of charge hormone and fertility tests and discount codes for employee friends and family.
Progressive benefits .
Equality & Diversity:
Hertility Health is an equal opportunity employer that is committed to diversity and inclusion both within the workplace and throughout our application process. We do not discriminate on the basis of race, religion, colour, national origin, gender, sexual orientation, age, marital status, veteran status, or disability status.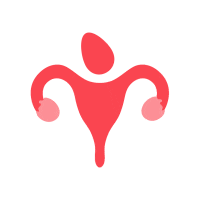 Loading Please Wait...