Content and UX Writer
Added Nov 2021
Apply now
About Hertility Health
Hertility Health is an innovative female healthtech company on a mission to give women the ability to understand and manage their health from menstruation to menopause. Hertility is the only Government (CQC) approved provider of at-home hormone health, fertility and reproductive health testing as well as telemedicine and clinical treatments, providing expert professional care from start to finish.
We're changing the conversation around fertility and putting women's health at the forefront of technology and culture. We believe in hard work and good people–and we know that if you have them both – you can help us make the world a better place.
Content and UX Writer
We are looking for a Content and UX Writer with exceptional writing abilities to shape brand and product experiences by creating useful, meaningful and engaging text. The role will report to the Head of Growth Marketing (Lucy) and work cross-functionally with marketing, product and research teams.
This is a unique opportunity for the right individual to own two distinct areas: firstly, content writing for marketing and brand purposes and secondly, UX writing across web and app platforms.
Salary: £34,000 - £40,000
Role Description:
Collaborate with Marketing to contribute towards the content marketing strategy across a mix of channels, including website, blog, social media, advertisements etc. ensuring a consistent language system and tone across channels.
Collaborate with the Head of Product Design and Research to craft a UX language system across a variety of contexts, including UI components across web and mobile platforms.
Leverage user research and data in determining appropriate language and voice, and ensure consistency across platforms.
Anticipate customer needs based on their objectives and explore innovative solutions in a space where little precedence exists.
Create user-centered solutions by considering market segment analysis, customer feedback, site metrics, and usability findings.
You'll be a good fit if:
4+ years of experience, specifically in website and mobile products.
Experience working in product development and UX writing.
Experience owning your own workstream and juggling multiple projects across platforms.
Experience working in the healthcare or wellness industry is a plus.
You understand how to leverage SEO and other analytics in your writing.
You understand the importance of data-backed research, and are able to A/B test to determine the best language for customers, and you can work with marketing to share these tips.
You are collaborative by nature, and enjoy sharing your ideas clearly.
You can jump right into owning a website redesign and app design.
You have experience with Figma and Invision and the ability to create and contribute to prototypes.
Benefits:
We are a young, dynamic team working towards revolutionising women's health. As a Content and UX Writer, you will get a competitive salary with equity options as well as:
28 day paid holiday allowance including public holidays.
Option to work from home, or in a shared office, or a combination of both.
Flexible working hours - we trust that our team can manage their time and will get the job done.
3% pension scheme matched by 4% employee contribution.
Mental health support from in-house counsellor.
Free access to Hertility Health products and services, including free of charge hormone and fertility tests and discount codes for employee friends and family.
Progressive benefits.
Equality & Diversity:
Hertility Health is an equal opportunity employer that is committed to diversity and inclusion both within the workplace and throughout our application process. We do not discriminate on the basis of race, religion, colour, national origin, gender, sexual orientation, age, marital status, veteran status, or disability status.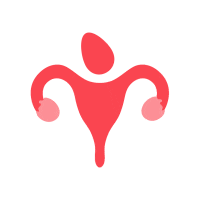 Loading Please Wait...