Business Development Manager
Added Oct 2021
Apply now
About Hertility Health
Hertility Health is shaping the future of Reproductive Health by giving women the ability to understand and manage their hormone health from menstruation to menopause. 1 in 3 women suffer with a reproductive health issue, yet conversations around fertility, menopause and menstrual symptoms are still stigmatised in the workplace.
We're changing the conversation around fertility and putting women's health at the forefront of technology and culture. We partner with companies to provide educational workshops, female health assessments and consultations with in-house experts in fertility, menopause, PCOS, endometriosis and gynaecology.
We believe in hard work and good people–and we know that if you have them both – you can help us make the world a better place.
Business Development Manager
We are looking for a Business Development Manager who shares our passion for revolutionising reproductive care. You will be the face of Hertility to prospective clients and represent Hertility at industry events. You will focus on generating and converting leads for our Employee Benefits proposition and will be a vital team member as we scale. You will report directly to our Chief Commercial Officer and work closely with product and operations teams to ensure successful mobilisation of services.
Role Description:
Be responsible for full sales process from lead generation through to close.
Be responsible for tracking pipeline opportunities and communicating progress to Hertility C-Suite.
Effectively communicate Hertility's proposition and support our clients in navigating business cases.
Manage client stakeholders within each client entity.
Liaise internally with our corporate operations and account management to ensure successful launch of new clients.
Support in client renewal conversations as required.
Required Experience:
1-2 years experience in a similar role with demonstrable business development and management skills.
Experience working in consumer and/or healthcare sectors (preference).
Experience working with an employee benefits provider / health insurance provider (preference).
Experience selling to Enterprise level clients and delivering targets.
You have experience with long and complex sales cycles, and you take a consultative approach to understand customers' pain points and offer the best solutions to address them.
You have an understanding of how companies work, and particular HR, including approval processes, key decision markets etc.
You are highly organised and can track different partnership opportunities and contracts in a CRM/pipeline tool.
You will be a good fit if you are:
Mission-driven and care about positively impacting lives.
Passionate about improving women's health.
Excited by change and a fast-paced learning environment.
Enjoy building relationships.
Excellent communicator with the ability to translate complex to simple, bringing your ideas to life.
Collaborative, supportive and respectful team player and thrive in a collaborative environment.
Take ownership and responsibility for your work and when you see something not working, you will flag it and be part of the solution.
Benefits
We are a young, dynamic team working towards revolutionising women's health. As a Business Development Manager, you will get a competitive salary with equity options as well as:
28 day paid holiday allowance including public holidays.
Option to work from home, or in a shared office, or a combination of both.
Flexible working hours - we trust that our team can manage their time and will get the job done.
3% pension scheme matched by 4% employee contribution.
Mental health support from in-house counsellor.
Free access to Hertility Health products and services, including free of charge hormone and fertility tests and discount codes for employee friends and family.
Progressive benefits.
Equality & Diversity:
Hertility Health is an equal opportunity employer that is committed to diversity and inclusion both within the workplace and throughout our application process. We do not discriminate on the basis of race, religion, color, national origin, gender, sexual orientation, age, marital status, veteran status, or disability status.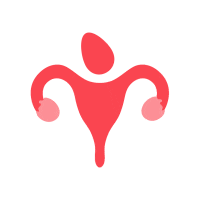 Loading Please Wait...